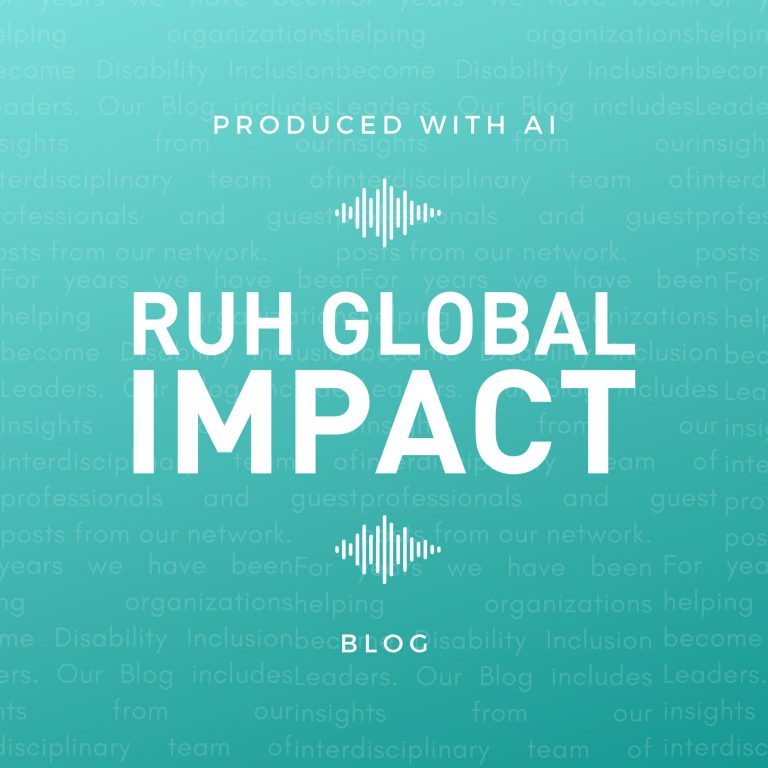 Ruh Global IMPACT Blog
Ruh Global IMPACT blog is a podcast that showcases insights from our interdisciplinary team of professionals and guest posts from our network of experts. Originally published as blogs on www.ruhglobal.com
Benefits and Consequences of AI in the PWD Community by Jasmine Ambiong
Artificial Intelligence (AI) has become a transformative force in many sectors, including how it interacts and assists persons with disabilities (PWDs). Like a two-edged sword, AI brings a plethora of opportunities and challenges for this community, particularly regarding employment, privacy, and the potential for algorithmic bias.
In this article, Jasmin Ambiong examines the changing landscape of AI and its far-reaching effects on the lives of PWDs.
Read more here: https://www.billion-strong.org/benefits-and-consequences-of-ai-in-the-pwd-community/.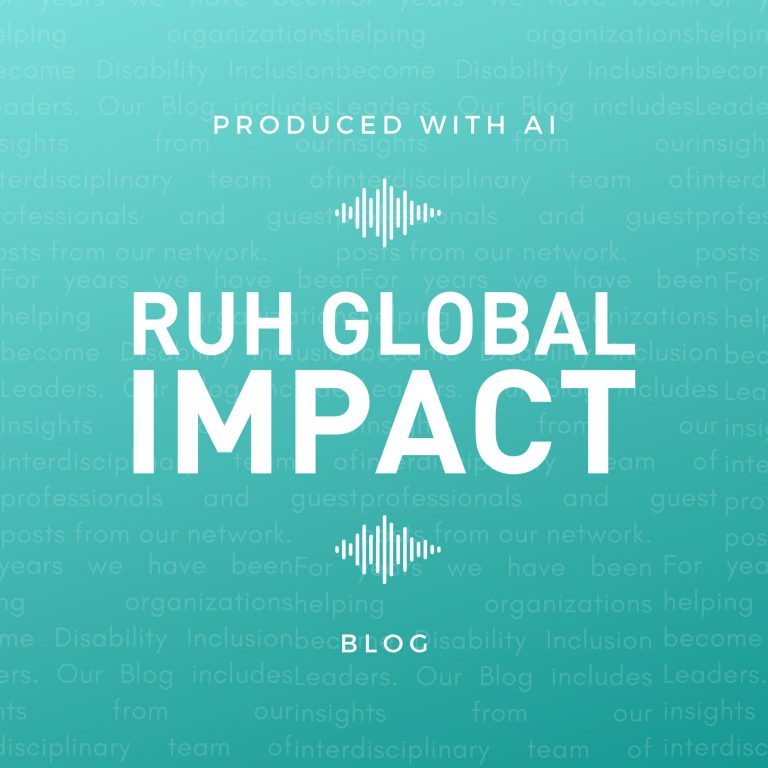 Since the rollout of ChatGPT by OpenAI in November 2022, Artificial Intelligence (AI) technology has been making noise all over the internet. Big companies are competing with each other in releasing new AI Tools. Different predictions are being made on how it will impact our lives. Have you ever wondered how this would affect the community of persons with disabilities? Particularly when it comes to employment, privacy, and algorithm bias. Let's talk about that in this article.

Read the full article here: https://www.billion-strong.org/benefits-and-consequences-of-ai-in-the-pwd-community/