In the summer of 2019, Huawei invited me to attend Huawei Connect 2019 in Shanghai. One of my professional colleagues told me that I should shy away from Huawei since they were a Chinese corporation. I was surprised by the comment and responded, China has over 1.4+ billion people and that includes over 83 million citizens[1] with disabilities. The purpose of Ruh Global IMPACT is to support people with disabilities. Huawei is a global brand with over 180,000 employees in many countries including the United States. They add value to the world and they are part of the global supply chain like all other global technology companies.
I wanted to know more about their efforts to support disenfranchised communities around the world. Corporate brands must start doing a better job of supporting disenfranchised communities like persons with disabilities and people over 65 that want to age in place.
On my visit, I was delighted to learn that Huawei is leading on these efforts especially with their TECH4GOOD, TECH4ALL, and Digital Inclusion initiatives. Huawei is also helping the UN implement the Sustainable Development Goals (SDGs) and those efforts are reducing the global Digital Divide. After doing a lot of research on Huawei, it appeared to me that a lot of these efforts seem to be tied to the US / China Trade War.

Understanding the US-China Trade War/ Tech War
According to an article in Bloomberg by Andreas Kluth, "Western democracies are struggling to balance the geopolitical challenge of China with their need for 5G technology. A common approach is essential… There are the principles of fairness and economic openness. There's no evidence that Huawei has spied on its customers. And part of what makes the West "western," or at least liberal, is that it doesn't close its markets to others without good reasons."[1]
Some might argue that the Trump administration has targeted Huawei and claimed that if US networks install Huawei's equipment, it could allow Chinese spies to eavesdrop on sensitive US communications. This comes at a time when the US and China are in a trade war but many think this is more driven by a bigger battle that we are calling Tech Wars and fears of competition. Some experts are nervous that Huawei can offer 5G at more affordable prices than the US Internet, Communications, and Technology (ICT) firms. It also appeared that the United States government was bullying Huawei because they are headquartered in China.
Huawei has repeatedly denied the spying allegations and the US has not been able to prove these allegations. Huawei's CEO, Ren Zhengfei, even offered to "license the entire Huawei 5G platform to any American company that wants to manufacture it and install it and operate it—completely independent of Huawei"[2].
In December 2019 Huawei filed a lawsuit against the FCC. The lawsuit challenging a recent FCC decision that prohibits American carriers from using federal subsidies to purchase Huawei equipment. I think it is important for Huawei to utilize our legal system if they think they are being wronged by the FCC.
According to Karl Song, Huawei VP of Corporate Communications, "Huawei believes that the FCC order provides no evidence of a national security threat and the FCC decision is unlawful and will hurt American companies especially in Rural America. The lawsuit also argues that the FCC is in violation of the US Constitution and other laws. Huawei has also used the US litigation system to make similar arguments against the US government." "In March 2019, Huawei sued the US government over a law that banned federal agencies from buying its products."[3]
How the trade/tech war is hurting Rural America and can widen the Digital Divide.
Karl Song also noted that the FCC rule is threatening the improvement of connectivity in rural America, which depends on Huawei equipment because other vendors were not willing to do business in places that are too remote, the terrain is difficult, or where there just wasn't a large population. He added that the ban and the following "rip-and-replace" proposal would cost hundreds of millions of dollars and even force some small carriers to go bankrupt and rural communities to lose connectivity widening the digital divide. Many experts fear that Americans will be the hardest hit if the US continues to ban Huawei.
"Small carriers buy equipment from Huawei and ZTE because it is dependable and cheap. According to a Reuters report, some carriers are considering Nokia and Ericsson for replacements but, their equipment is priced less competitively." "The Rural Wireless Association (RWA), a trade group, estimates it would cost between $800 million to $1 billion to install new gear."[4]
"U.S. technology companies have told the Commerce Department that the Trump administration's ban on selling components to the Chinese tech giant Huawei could significantly harm their bottom lines and might damage their ability to develop new technological innovations, including those needed by the U.S. military." [5]
Huawei has a long history of supporting rural communities with affordable dependable internet solutions. The company started by bringing internet to rural parts of China. Huawei was the only corporation to bring the internet to these rural markets and they have continued to expand into other rural markets, including rural areas in the United States, Canada[6], Africa [7], and other countries. "While we embrace 5G, 700 million people in rural areas around the world still have no access to any network. Huawei has offered a new solution to this problem. Huawei RuralStar has been successfully put into commercial use in more than 50 countries, including Ghana, Nigeria, Kenya, Algeria, Thailand, Mexico, and Peru"[8]
More than 700 million people in rural areas around the world still cannot make phone calls or access the network (according to GSMA statistics). By the end of 2018, nearly 400,000 villages around the world had no network coverage. The digital gap between cities and the countryside is widening, especially the gap between remote areas and urban areas.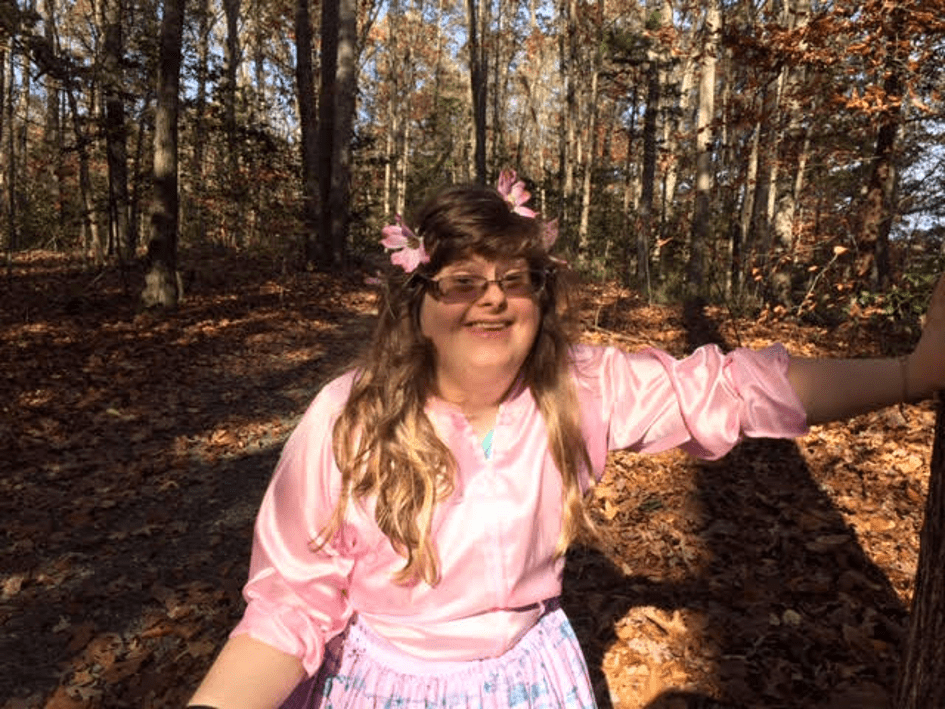 My personal experience, running a business from Rural America.
I live outside Richmond, Virginia about 100 miles from our Nation's Capital – Washington, DC, in a small community called Rockville, Virginia. I can attest that access to the internet is still a huge problem all over the world, including here in the United States with rural communities like mine not having access to dependable, affordable and reliable internet services.
The growth of small businesses and the GIG economy are making it critical to have access to stable, affordable and highspeed internet service. My corporation's headquarters is in my home office, like many in the GIG economy. Rural communities do not have the same access options as urban communities.
To get reliable access to the internet we had to find a Wireless Internet Service Provider (WISP) that could assemble a solution from very high-end radio equipment. I pay $250 a month for my internet connection. That might seem expensive but, I am running a global business from my home like many in the new economy. All of our work is online including my two global shows – Human Potential at Work (with audiences in over 86 countries and 113 regions) and AXSChat (One of the largest Tweet Chats in the world). Additionally, many of my employees are technologists with disabilities and they work from their homes from countries all over the world.
A short interview with Miguel Laboy, the CEO of BOIP.
To get access to the internet – I work with a Wireless Internet Service Provider (WISP) called Business Over IP (BOIP). Their website is www.myboip.com. My equipment failed the other day, due to normal age, and it cost me $900 to upgrade my broken equipment. It is critical that I have unlimited bandwidth due to my business needs also called "throughput" which is usable bandwidth. BOIP have rural customers all over Virginia, Maryland, North Carolina, South Carolina, and Texas. I interviewed Miguel Laboy, the CEO of BOIP, about servicing rural communities.
Laboy: "When you are working out in Rural America depending on the geography, the density of the forests and trees around it, the height of the buildings and structures, frequencies and altitudes will vary. When our company has access to multiple options from multiple carriers it gives us the advantage to bring the best solutions, pricing, products, and services to our clients. Without the options then we are limited to whoever wants to charge the most regardless of the quality, price, or service levels. After 40 years in this field – 97% of all corporations own some Chinese technology, equipment, and solutions.
We are all part of the global supply chain, we need choices, and options for our customers to truly conquer the digital divide. Everyone in America needs the internet. If you are in Richmond, Virginia a highly dense population area, it will cost you about $1 a megabyte. In Rural America it costs about $3 a megabyte. When we have provider, technology, and solutions from multiple providers it allows us to offer better solutions to our rural customers. With better options we can also drive down the price. Maybe we can't get to $1 a megabyte but we could get it to $1.50 a megabyte with more options."
I asked LaBoy, what he thought about the US Government telling the rural communities in Arkansas, Colorado, Illinois, Kansas, Kentucky, Louisiana, Montana, Nebraska, New Mexico, Oklahoma, Pennsylvania, Tennessee, Texas, Utah, and Wyoming to remove their Huawei equipment when they have no other options and many have spent millions of dollars to provide good internet access to their rural communities. Some providers estimate it will cost them up to $50 million to replace the Huawei equipment currently installed according to a recent article. [1]

"Laboy: I don't normally weigh in on political issues, but I do believe that America has thrived on capitalism, and if a foreign privately owned corporation can provide services and jobs to Americans, I think they should be allowed to compete. I believe this stabilizes the capitalist economy, it prevents monopolization, and provides better choices for America."
Our county officials and several governors of Virginia have been promising the residents solid, dependable and affordable internet for years. The lack of internet options has hurt our home prices and sales. Lack of internet options for rural communities is hurting Rural America and increasing the Digital Divide across our country. We need better options and allowing companies like BOIP and other Rural Internet Providers to use Huawei is good for business and good for Rural America.
---
[1] https://www.nytimes.com/2019/05/25/technology/huawei-rural-wireless-service.html and https://www.washingtonpost.com/business/2019/10/10/huawei-helped-bring-internet-small-town-america-now-its-equipment-has-go/.
---
[1] https://www.bloomberg.com/opinion/articles/2019-11-23/huawei-s-5g-networks-are-a-paralyzing-dilemma-for-the-west
[2] https://www.forbes.com/sites/zakdoffman/2019/09/14/this-is-the-reason-huawei-offered-to-license-5g-to-us-companies/#1bd73b321537
[3] https://www.cnn.com/2019/12/05/tech/huawei-us-ban-lawsuit/index.html
[4] https://www.reuters.com/article/us-huawei-tech-usa-nokia-ericsson-exclus/exclusive-in-push-to-replace-huawei-rural-us-carriers-are-talking-with-nokia-and-ericsson-idUSKCN1TQ1VV
[5] https://www.washingtonpost.com/technology/2019/06/07/huawei-ban-threatens-us-national-security-tech-companies-warn-trump-administration/
[6] https://www.theguardian.com/technology/2019/jul/22/huawei-plans-to-deploy-high-speed-internet-to-canadas-remote-regions
[7] https://www.huawei.com/za/industry-insights/outlook/connect-the-unconnected
[8] https://carrier.huawei.com/en/industry-insights/connect-the-unconnected-huawei-aims
---
[1] https://sites.psu.edu/rhs100fa18001/2018/10/03/disability-in-china/