In my previous article, I discussed the barriers and challenges of obtaining quality education for students with disabilities in the Philippines which you can read here: https://www.ruhglobal.com/barriers-and-challenges-of-obtaining-quality-education-for-students-with-disabilities-in-the-philippines/
Many persons with disabilities are willing to go through hardships for our passion and because we want a better life. In a developing country, you often hear people say that you need to study hard and get a degree in order for you to find employment and have a good life. The hope of a brighter future is what sustains us.
What is the state of employment for persons with disabilities in the Philippines? Is education really the key for a brighter future? Will it be enough to find employment? Will it be enough for society to finally see that persons with disabilities can add value to the workplace? Those are the questions that I want to address.
State of Employment and Challenges of Securing Long-term Employment
In the Philippines, unemployment is a problem for the general population and the community of persons with disabilities is not exempted from this. In fact, according to the International Labor Organization, the unemployment rate for persons with disabilities in the Asia-Pacific region is usually double that of the general population and often exceeds 80 percent. We have laws in place, the Republic Act 7277 (Magna Carta for Disabled Persons) and Republic Act 10524, that require that at least one percent of all positions throughout all government agencies, offices, or corporations shall be reserved for persons with disabilities. Private corporations with more than 100 employees are also encouraged to reserve at least one percent of all positions for persons with disabilities. Many local governments and private corporations still do not comply with these laws.
Apparently, there is a lack of awareness and understanding for people who have different needs than the general population.   This could be the reason for poor compliance of local governments and private corporations to the laws mentioned above. The human resource team would often tell an applicant that their company had never employed someone with their disability before, so they did not know how to accommodate them. Some applicants were told that they were not the best company for them. Many applicants heard that they would receive a call whenever they started hiring.  Someone looking for employment for the first time would believe it and hope for that promised call. As the job search continued, the reality was that it was just a poor excuse to gently turn a PwD applicant down.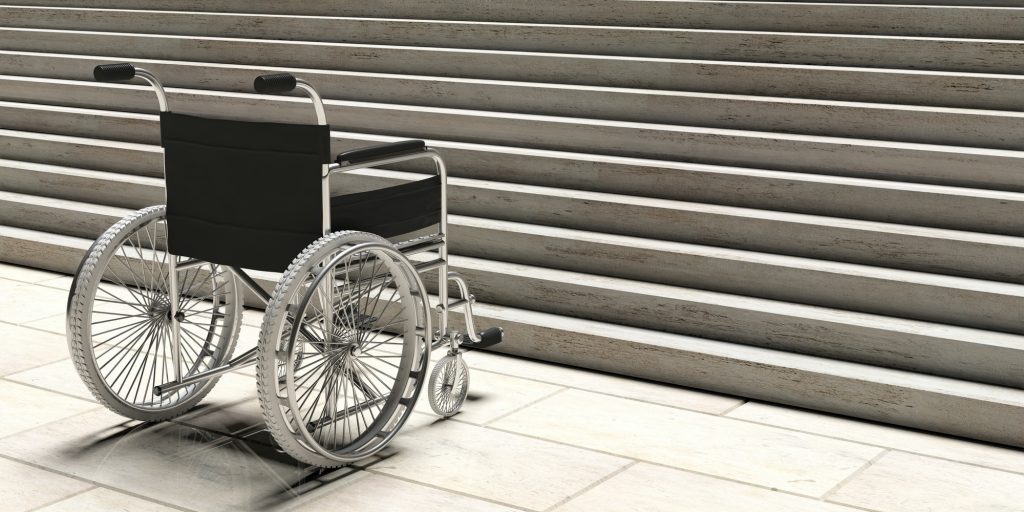 In some cases, it is inaccessibility. Many buildings in the Philippines are not accessible for persons who are in a wheelchair and therefore, even applying for the job or getting to the interview is impossible. There are instances where an applicant would pass the interview phase only to realize that they are unable to advance to the examination phase because the software being used for the exam is not accessible with the applicant's screen reader.
Limited Employment Options for PwDs
The majority of the people with visual impairment that I know are masseuse, working in call centers, or musicians. These are decent and admirable jobs. However, it becomes frustrating when it starts to feel as if they are your only options. Especially if you went to school because you wanted to become a teacher, an IT specialist, a human resource manager, a business analyst, or whatever course you took in college. Imagine getting a master's degree in hopes of getting a higher chance of employment for a job you want and still end up as a masseuse. Again, it's a decent job but, it wasn't what you dreamed of. You wanted to be a teacher and it's frustrating because you know that you have the education and the ability but you didn't get the job just because you have a disability.
Employment During the COVID-19 Pandemic
These challenges have become even greater because of the COVID-19. Millions of Filipinos have lost their jobs since the start of the pandemic and the PwD sector has been gravely impacted. Massage clinics were closed for the entire two-month lockdown and not allowed to operate in full-capacity until now. Musicians have lost gigs because gatherings are not allowed.  Some call centers had to cut back the number of employees. Local governments and some organizations are working together to address these issues but it will be a long time before all of these come to pass.}
Final words
We do have success stories of employment for persons with disabilities here in the Philippines. Statistically, it is relatively low compared to those who struggle to find employment up to this day. I look forward to the day that I won't have to hear my friends cry and say, "Is it too much to want employment to be able to support myself and my son?", "Am I really that stupid?" or "Do I not have the right to live a dignified life just because I have a disability?"
These are heartbreaking questions to hear, especially when they are coming from people that you know have great ability if they were only given the opportunity.
We need more voices to speak for PwDs and make the local governments and private corporations open their doors for us. We have to make them realize that people with disabilities, like myself, are a great addition to the workplace. We have faced so many adversities in our lives and therefore have become good problem solvers. There is so much good that we can contribute and we just need that opportunity to be given to us. It's time for our society to see and recognize that.