In my previous blog, I talked about the changes and silver linings that the COVID-19 pandemic has brought into our lives. We need the positive things that we can hold onto in these tough times. Most of us didn't always see it this way when we all stayed home to stay safe. It took us time to adapt to the new way of living, to be honest, it wasn't an easy journey for many of us.
Pre-pandemic versus pandemic life
Morning rush hours, meetings, classes, conferences, travels, hanging out with friends was normal for most of us.  This was what life looks before the COVID-19 pandemic. Busy days spent with lots of people outside our homes.  We were all planning schedules as if we had control of everything.  Then the pandemic came and took this illusion of control away from us.
No more morning rush hours stuck in traffic. Instead, we are stuck inside the house doing office work while taking care of the kids and sometimes our aging parents. Conferences, classes, and socializing have all became virtual. Travel plans were canceled and we can't even enjoy a meal outside our houses with family and friends anymore. This reality is far from what we're used to and there were no warnings that we would experience this in our lifetime. There are also no guarantees as to when are we going to overcome this COVID-19 pandemic.
Hobbies and coping strategies
This abrupt change caused by the global pandemic is like being pulled from your comfy bed in the middle of the night and being thrown into an unfamiliar environment. Many of us are afraid and I believe it is a natural response to feel afraid. We all need to take the time to feel the losses and gather our strength so we can face this "new normal". Fortunately, humans are resilient and we have found creative ways to cope. We slowly learned to embrace our new way of life. We are finding new hobbies to keep our minds away from the negatives and try to enjoy the journey.
Growing home gardens and house plants.
I'm sure you've seen a lot of house plants and home-grown vegetable pictures on your timelines and group chats. It's because this is one of the things that people turned to for comfort during these times. Plant lovers say that seeing their plants grow and enjoying their garden bloom helps take away stress caused by the pandemic. Many say it is refreshing and taking care of their plants grounds them. It is also interesting to note that the market for fruit, vegetable seeds, and ornamental plants has increased dramatically according to Reuters and Business Wire reports.
TikTok
TikTok, one of the world's most popular video-sharing apps, and a hot topic in the USA and in India.  However, there is no denying that it has been a source of comfort and even learning for a lot of people these past months.  Business Insider and other sources say that TikTok was the most downloaded non-gaming app in the first quarter of 2020.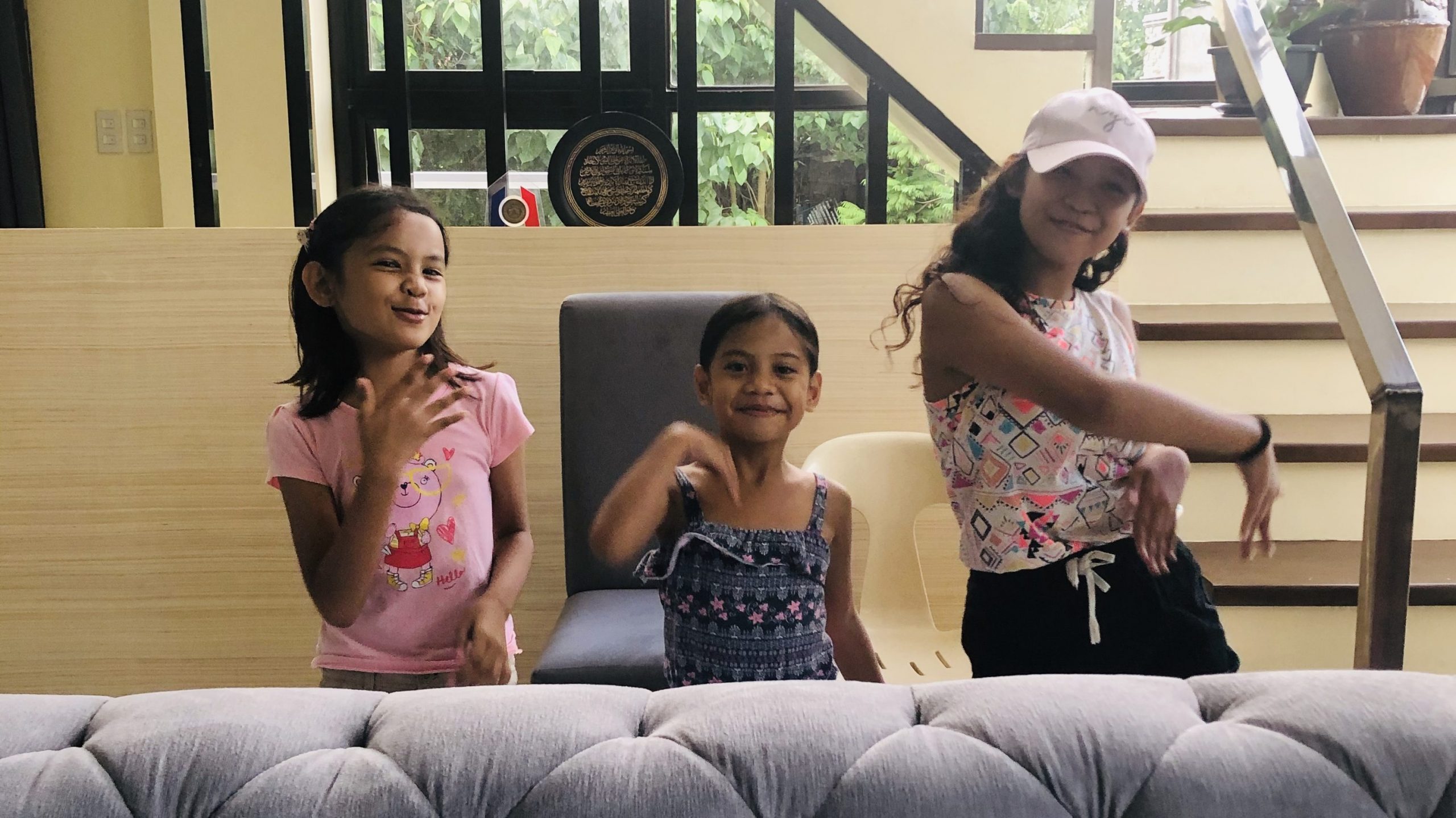 It kept teenagers, children, and adults all over the world busy and entertained during the lockdown. My young nieces love TikTok. They told me it is a huge reason why they were not bored during this lockdown. My nine-year-old niece also uses it to communicate with her friends since she is still too young to have a Facebook account.
Baking and cooking
A friend of mine who has anxiety told me that baking and cooking have helped her cope with everything that was happening around her. The pandemic was really hard for her at the beginning. She often broke down and cried while her husband tried to comfort her. Then she turned to baking and cooking which brought her great joy. Cooking gave her a reprieve from all of her stress, fears, and worries and it helped her be present.
Art
Many say that art is good for the heart and soul and I believe that is true. Painting, photography, music, and writing have helped a lot of people to get through the pandemic. I joined my two younger siblings it writing and listening to music for enjoyment but also for stress relief. We can't sing but we have fun trying and we have bonded even more by listening to music and watching concerts via live streaming during the lockdown. It was one of the joys we will not forget in the midst of a crisis.
Writing has also been a great outlet for me and my sister. We both began writing when we got too overwhelmed with everything. We keep a journal and wrote pieces to get a handle on our emotions and to express our fears and try to make sense of this new world. To survive the emotional toll of the pandemic, we had to learn to cope. It was a blessing to have these hobbies to keep our minds occupied during these challenging times.
Final words
Learning to embrace the new normal was a journey. It continues to be a learning journey as we try to manage all our frustrations and when fear runs away with us. Maybe you had breakdowns, too. That's okay and you aren't weak for having those emotions. You aren't weak instead it means you are human. We have to slowly learn to accept the new normal and to understand we might be in this situation for a while.
Someday, we will share our stories with the next generations. Explaining, hopefully with a smile on our faces how we all survived the COVID-19 pandemic. We had tough times, good times, and we learned a lot about ourselves and our loved ones along the way. How have you been managing? I would love to hear your stories. Share and give me your comments. Have you started new hobbies? Or developed creative ways to help your journey by embracing the new normal?
***
To learn more about Ruh Global IMPACT please visit www.RuhGlobal.com or follow us on most social media platforms at @JazzAmbiong, @debraruh, and @ruhglobal. Please also follow us on YouTube at www.YouTube.com/debraruhglobal.