As there appears to be a paucity of literature on the disability identity development of people with disabilities, there seems to be a lack of understanding of identity development.
The concept of disability identity has been receiving increased attention in recent literature, much of which has come from scholars in the humanities and has been mainly based on the personal experiences of people with disabilities.
The experience of disability as a negative identity arises out of socialization or in the context of social relations, in which impairment or brokenness is the sole focus of analysis. Grief and loss are turned inwards, and one begins to see themselves as suffering.
In this article, we will present – who we are and how we came to be who we are. We will focus on Disability, Identity, and Being Human from the perspective of the need for global unity.
For most of us, disability is something that 'happens" to other people. But what does that really mean? Should we be fortunate to live long enough, the chances are likely that we will experience changes within our bodies and minds that will infringe on our ability to function in ways that we did before. What if the disability is something a person experiences and not a label used to define who someone is?
What if a person's lived experience with disability is essential in understanding our collective identity and vulnerability as human beings? From a global perspective, for many people living on the other side of the world, experiencing disability is inevitable. Disability is, in fact, a universal phenomenon that many people share or will experience within the context of economics, geography, poverty, and circumstance.
The process of political mobilization, cultural expression, academic investigation, and theorization are equally vital to that community. Fundamental is the process of listening, which requires openness and respect. Disability identity is about stories, having the space to tell them, and an audience that will listen. It is also about recognizing differences and isolating the significant attributes and experiences which constitute a disability. Some we might choose to change, others to recuperate or celebrate.
"We may need to develop a nuanced attitude which incorporates ambivalence: towards our bodies, for example. The theory has a part to play in this process. But (metaphorically, if not physiologically), it all starts with having a voice. As Michel Foucault suggests, our task is to speak the truth about ourselves".
The Global Billion Strong Movement is our initiative that focuses on people with disabilities to think about their status in new ways, to encourage them to no longer hide who they are and take pride in it.
In several countries, people with disabilities rejected traditional charity and pity approaches and realized that they are better equipped than anyone else to understand their own needs. They came to feel a sense of belonging together, and disability gradually evolved into a distinct identity, giving rise to an alternative lifestyle and unleashing potentials.
"Our goal with Billion Strong is to get people with disabilities to self-identify, and then we all come together as a community and support each other, corporations that are trying to employ us, the Disabled People's Organizations (DPO's) trying to help us, and then helping the community of persons with disabilities also know about the work of others that is trying to support us. So, Billion Strong Movement is not for corporations. Still, individuals so we can come out as individuals with disabilities so everyone can find us and also allow this huge community to support each other". Debra Ruh, CEO, and Founder of Ruh Global IMPACT.
With this Global movement, we hope to showcase people and organizations working to create change through their voice, creativity, and innovation. "No One Left Behind."
To Remove Barriers to Disability Identity
Barriers still and always will exist for people with disabilities but working on various disability models demonstrates future growth possibilities.
The identity development of people with disabilities is often ignored in the diversity landscape in most countries.
Regardless of disability, there appears to be a lack of understanding of people with disabilities' identity development compared to other marginalized groups. There is a lack of information about disability identity development and a lack of knowledge of the identity development of people with disabilities.
We need to develop disability identity and prepare equitable academic, social, and vocational programs and services for this population.
Developing a Positive Disability Identity
The disability identity movement must discuss the growth of a disability community and open new horizons for all people with disabilities to exchange their ideas, dialogues, experiences and relating their own stories from different regions of the world.
People with disabilities have not often had the formal opportunity to discuss and build upon these ideas in most countries.
Every person is valuable: "My disability is a valued part of my basic identity." And "My Voice Is Strongest in the Communities."
Disability identity is a unique phenomenon that shapes the way people see themselves, their bodies, and their way of interacting with the world.
Every person has a right to be heard.
Be the change to make the world inclusive
Be inclusive and respect difference
Be Open
Believe in the potential of every person
Be honest with yourself and others
Learn from every moment
Fill every action with love and be Joyful
"When individuals can accept their disabilities, they have higher levels of self-esteem, better coping skills, higher goals, and more motivation."

(Arnold-Oatley).
Thinking About Disability Identity
We must develop a model of disability identity. This disability identity model should contain relevant content and common goals that link us together as a community and provides disability identity awareness for people with disabilities.
We must identify and engage with worldwide organizations for and of people with disabilities that advocate for equal opportunity and the full participation in society of people with disabilities where they live.
The model must create a positive sense of identity. Therefore, people with disabilities must have the tools, support, and resources to build their disability identity, which is an aspect of identity that is often overlooked.
Exploration, development, and creating opportunities where people feel support and can learn about others' positive experiences with disabilities are fundamental to developing a healthy disability identity.
Disability Identity Development
Are people with disabilities "different" in some way?
Each person will have a different answer, story, or way of understanding their disability.
This is one way of beginning to understand an individual's disability identity, a unique aspect of identity that includes a person's sense of self as a person with a disability and their connection to the disability community. Identity is fundamental to leading a psychologically, physically, and socially happy life.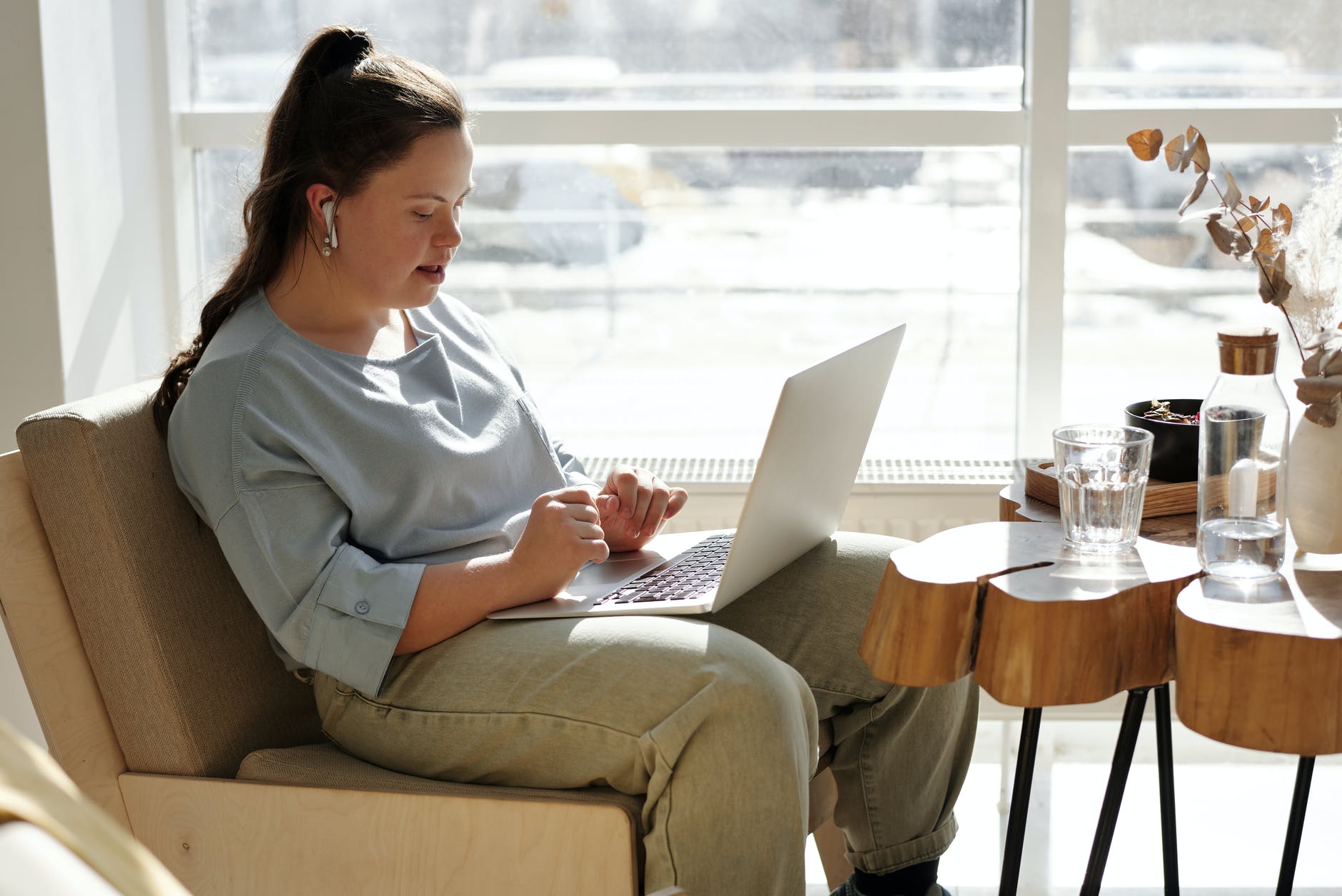 "People develop and integrate many aspects of who they are, including their culture, ethnicity, sexual orientation, socioeconomic status, and gender to understand their identity. This process does not happen in isolation; we learn about our identities through relationships and modeling of others".
Read more about: What is Disability Identity Development, and Why is That Important?". "Carlyn Mueller, Brad Minotti, and Anjali Forber-Pratt."
Disability identity is an essential part of understanding people with disabilities and designing services, supports, and communities to develop that identity positively.
To create a more unified and inclusive movement and achieve better conditions for persons with disabilities, the global community needs to work together towards common goals. We are stronger together.