"Experts on China are reading the tea leaves that a ban on TikTok is imminent as the United States puts pressure on Chinese companies".
It is sad to watch some top officials in the government of The United States continues to attack Chinese companies. As I write this article, COVID-19 pandemic is raging in the US and all over the world. It is hard to watch my country attack corporations from other countries because we do not want to compete with them. I believe it is past time to focus on Conscious Capitalism; instead, it appears that we attack based on some leaders' personal and financial gains. I also fear these attacks/bans are another way to encourage violence against Asian-Americans.
First, the US started attacking Huawei, a global Information, Communications, and Technology (ICT) company that was an integral part of the global supply chain. I wrote about my experiences after doing a lot of research on Huawei, my research indicated these efforts seem were tied to the US-China Trade War. Some might argue that the Trump administration has targeted Huawei and claimed that if US networks install Huawei's equipment, it could allow Chinese spies to eavesdrop on sensitive US communications.
This comes at a time when the US and China are in a trade war, but many think this is more driven by a bigger battle that we are calling Tech Wars and US fears of competition from China.
Experts are nervous that Huawei can offer 5G at more affordable prices than some of the US firms. It also appears that the United States government is bullying Huawei because they are headquartered in China. You can read the article at Ruh Global IMPACT: "Digital Inclusion for Rural Communities in the United States and Around the World".
Now these US leaders have turned their attention to TikTok and have threatened to ban all Chinese apps.
TikTok is owned by a Beijing tech company called ByteDance. It is considered one of the world's most valuable start-ups. The TikTok app has been downloaded more than 2 billion times globally on the App Store and Google Play, according to Sensor Tower.
"India's government banned nearly 60 Chinese mobile apps, including TikTok, citing national security concerns, after a deadly clash between their militaries this month raised tensions between the two countries to the highest level in decades".
Chinese telecommunication and social networking companies have long eyed India's giant market and its enormous potential. About 50 percent of India's 1.3 billion citizens are online.
In addition to TikTok, the popular video-sharing social networking platform, the banned apps include WeChat, UC Browser, Shareit, and Baidu Maps.
UNPACKING TIKTOK
Figure 2 TikTok
It is interesting that TikTok was targeted after some of their users (not TikTok, but people using their platform) punk'd the Trump Rally by signing up with no intention of attending.
This movement was led by TikTok and K-POP fans> K-POP is a music genre, not an app or corporation so they can't be banned. So the US government cited security issues, the same vague 'reason' they banned Huawei. US lawmakers have raised national security concerns over TikTok's handling of user data. Some worried TikTok would be required to share data with the Chinese government.
In July 2020, the Trump campaign started asking their supporters to sign a letter to ban TikTok and other Chinese apps. "Trump pushes a TikTok ban: Everything you need to know". According to this article on CNET, "The president's re-election campaign is asking people to sign a petition to ban the app."
Banning TikTok obscures the real limits of US government power. Even so, it could foreshadow genuinely troubling attempts to limit how Americans can use the internet, our First Amendment Rights, and smacks of censorship.
It is important to note, as the US struggles with COVID-19, the greatest economic meltdown of modern history, and unprecedented job losses, that many TikTok users make a living on this platform. Similar to other platforms like YouTube, and Facebook. If the US government shuts down TikTok – many Americans will pay an economic price.
Many believe this is a retaliation for the TikTok users that trolled the Trump Rally. Trump bragged that he would have a million followers at his rally and then they had less than 6,000 people show up in the middle of a pandemic. We are now seeing a surge, in COVID-19 cases in Tulsa, Oklahoma, where the Trump Rally was held in June. The Republican National Convention (also known as a Trump Rally) was going to be held in North Carolina, however, North Carolina Governor Roy Cooper was concerned about COVID-19. President Donald Trump announced, late Tuesday that the GOP has now been "forced" to look for another state to host the event.
The Oklahoma Governor Kevin Stitt welcomed the Trump Rally to his state and he also attended the rally without a mask, or social distancing. Sadly, he announced in mid-July that he has tested positive for the coronavirus, becoming the first U.S. governor known to have been infected during the COVID-19 crisis. My prayers and thoughts go out to Governor Kevin Stitt and his family. I hope he recovers quickly from the COVID-19 virus.
A Bloomberg story explains, "Trump banning TikTok is as an act of retribution on China for its role in the coronavirus pandemic. Banning the app or corporations for political theatre would not likely go over well in the US as many people already accuse Trump of using "tough on China" as rhetoric to earn votes from citizens with anti-Chinese prejudices. Blaming the spread of the coronavirus on China also indirectly acquits the Trump administration of its own missteps in handling the pandemic, which means it would help Trump win votes. A TikTok ban in the US would be incredibly divisive."
It is also interesting that the US wants to ban Chinese companies like TikTok due to security reasons when there have been questions about American companies like Facebook and Zoom regarding their data collection practices and selling of customers data to other companies.
TikTok users are using hashtags like #TikTokBan with over 200 million views and #SaveTikTok, with over 300 million views on the app.
With announcing a possible TikTok ban in the US, users are banding together to try to keep the app up, emphasizing the positive impact it has had on their lives. TikTok is extremely popular with most generations from Gen Z, & Y, Millennials, Gen X and even Baby Boomers, many of whom are among the most popular content creators on the platform, where users share their own 15-second video clips featuring music and filters.
The Tiktok community was not pleased. TikTok has grown, due to its fun and multi-dimensional atmosphere, where people can share dances, ideas, political views, and rally others for various causes. Also, they have a rich cross-section of ages, cultures, genders, and other diverse intersectionalities on the platform. I am a baby boomer and I appreciate the diversity of the content being shared.
TikTok has become enormously popular amid coronavirus shutdowns across the U.S., with users spending an estimated 52 minutes each day and the number of unique visitors growing exponentially between January and April, according to Wallaroo Media.
WHERE WILL THIS END? HUAWEI, TIKTOK, AND ALL CHINESE APPS?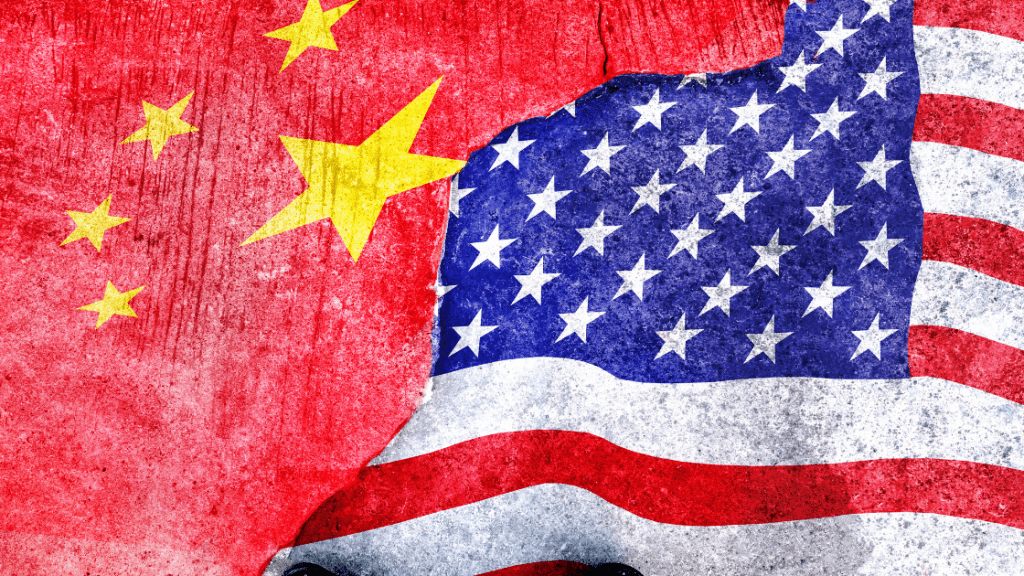 Figure 3 Huawei Ban in US
Policymakers may clearly have many different interpretations of each of these risks' likelihood and severity, but there is also no clear answer on what policymakers should do about the app. And the problems raised by TikTok are much bigger than the app itself—representative of larger questions that must be answered around U.S. data security policy.
Some observers might find a TikTok ban to be a relatively narrowly targeted and sensible policy response. A cohesive and repeatable strategy for making these decisions are far superior—from economic, national security, and rights-protection perspectives—then a whack-a-mole-style approach that might yield a sensible policy but not with a sensible process.
Will we start banning other country corporations and apps when we disagree with them? Is it okay until you make US leaders mad, then you get banned? Are we moving towards a global tech war? Is this administration proposing that we all stick to apps built by our own countries? Does this make sense? I believe this is very dangerous.
All the while, it is important not to blur and conflate these risks. Blurring the lines makes it hard to develop targeted policies that address actual risks in ways that fully consider costs and benefits.
Many countries worldwide are grappling with these same questions. Many governments, like the USA, are also considering if, where, and how they want to "decouple" elements of their technology systems from other countries. It is here that the US needs to tread very carefully because these broader and global implications demand much more thought.
It is unclear how the U.S. restriction will play out! It's no secret Donald Trump's administration is engaged in a tit-for-tat trade war with China. Trump's allies have suggested TikTok could become collateral damage.
Governments should not be banning or punishing corporations because of their own governments' actions. This is dangerous and could negatively impact the world, Americans, and our freedoms – plus promote violence against others. People in the United States have the right to have their voices heard. We should not retaliate against countries and companies because some of their members are exercising their First Amendment Rights or because a company is headquartered in China or any other country.
I believe that the world could accomplish so many things by working together to solve our biggest problems like Climate Change, Racism, Poverty, Sex Trafficking, BlackLivesMatter, Police Reform, Lack of Education for our children, and so much more. I hope my fellow Americans join me in encouraging their legislators to stop these retaliations. Please join me in going to Change.org and signing this campaign to NOT ban apps like TikTok. https://www.change.org/p/the-government-save-tiktok. We must stand up to the bullies.