Today, we face an enormous wave of innovation, across many areas that are changing the way we live, work, play and communicate. Everything from Artificial Intelligence (AI), Robotics, TECH4ALL, TECH4GOOD, AI4GOOD, Social Media, The Digital Economy and Currencies, Wearables, Internet of Things (IoT) devices, and The "Gig" Economy are impacting our lives in unprecedented ways.
The world is changing, and many people feel it is time for a call to action. The expectations are that corporations join the global, national and local efforts to make the world more inclusive for everyone. Brands that want to be taken seriously need to understand that customers and employees want to do business and work for companies that are adding value to their families and lives, as opposed to ignoring or leaving their needs to be fulfilled by others.
We have many complex problems in our world today: climate change, disenfranchised people, disease, animal cruelty, hunger, violence, terrorism, lack of education, the digital divide, and employment inequities to name a few. Societies expect corporations to have a positive social impact on these situations.
We understand that Corporations must be profitable to survive, but society now has additional expectations. In today's world, your brand needs to show the public that you stand for something besides profit. Many brands are making a difference in their communities, but they do not share the stories.
It is very important for your brand to tell your social responsibility stories and to focus on social impact in your entire footprint. These stories are not just for your annual reports. If the community does not know about your efforts – your impact will not be as powerful as it could be for your brand and the communities, you care about. I recently was invited to attend the Huawei Connect 2019 in Shanghai, China to learn more about their TECH4GOOD, TECH4ALL and Digital Inclusion programs.
I had the pleasure to sit down with Ken Hu, Huawei, Deputy Chairman, and Rotating CEO and some members of his executive and technical teams to speak to them about their efforts to assure inclusion for all.
"Technology is an intrinsic part of today's world. However, its benefits shouldn't just be available to those who can afford it. Huawei's mission is to expand the benefits of digital technology to everyone, everywhere. To achieve this, we've developed a digital inclusion strategy that focuses on three areas: technology, applications, and skills. We believe that technology will make life better for every individual, every family, and every organization. Together, we can make it happen."
Ken Wu explained their efforts to assure TECH4ALL, TECH4GOOD and #Digital Inclusion. They are committed to helping implement the United Nations (UN), Sustainable Development Goals (SDGs) and to assure access for all.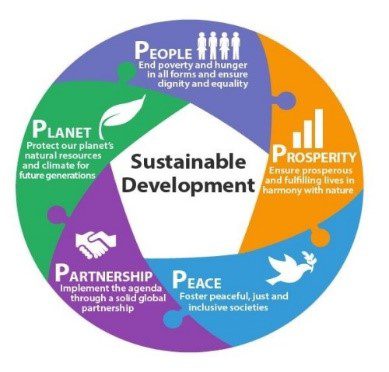 I appreciated Ken's leadership because I believe that all brands should consider being part of the United Nations (UN) Sustainable Development Goals (SDGs) that are designed to support and help the world achieve our most important goals. This is a perfect opportunity for corporations to include the UN SDGs into their Corporate Social Responsible efforts. The SDGs are officially known as 'Transforming our World: the 2030 Agenda for Sustainable Development", a set of seventeen "Global Goals" with 169 targets between them."[1] The SDGs also have five key elements ("5 Ps") – People, Prosperity, Planet, Partnership, and Peace.
Ken Hu also explained that Huawei TECH4ALL efforts are broken into four (4) domains and three (3) priorities:
Four Domains of TECH4ALL
Healthcare – Using digital technology to give more people easy access to better healthcare resources.
Education – Using technology to give the disadvantaged, such as women and teenagers, equal access to education and enrich education resources.
Development – Eliminating development gaps for various sectors, businesses, regions, and groups, ensuring equal access to digital resources and enabling technology to benefit everyone.
Environment – Using innovative technologies to help NGOs more efficiently protect and conserve ecosystems.
Three Priorities of TECH4ALL
Technology – Huawei will continuously reduce connection costs and remove coverage barriers through technological innovation in connectivity, AI, cloud, and mobile devices.
Applications – Huawei will empower ecosystems and help developers create more applications for different communities and industries.
Skills – Huawei will work with local governments, communities, and other sectors to enhance the digital skills of all of society.
At Huawei Connect 2019, Huawei featured a TECH4ALL and TECH4GOOD Pavilion. The social impact projects were powerful. Here are some of their efforts to assure that all people including persons with disabilities can be meaningfully included now and in the future. Here are a few of the TECH4ALL, TECH4GOOD and Digital Inclusion that impressed me because they support the community of persons with disabilities.
It is also interesting to note that I saw TECH4GOOD projects all over the conference not just in the TECH4ALL Pavilion. Huawei is working on AI and Robotics projects that support recycling, climate action, digital inclusion for rural areas, and other projects that support the UN SDGs.
Track AI:
A Long Road: Using Tech for the Benefit of Humanity
Track AI has created a device that is easy to use, portable, and affordable. It can identify children with damaged eyesight, and in doing so, improve the health and quality of life of children all over the world. As AI is constantly learning and optimizing, the growth of its database will make machine learning increasingly accurate, to the extent that it will be able to account for different races and cultural environments.
At present, five medical institutions in Spain, Vietnam, Mexico, the UAE, and China have all started the gaze data collection phase required to train the AI algorithm. By continually collecting data and adjusting the machine learning model, research institutions can then be able to acquire a more accurate model.
In 2017, Huawei published its first integrated standalone neural processing unit in the Kirin 970 chipset, marking the beginnings of the device-side AI computing industry. To continue creating value for its users, Huawei has been constantly upgrading HiAI and the device-side AI technology, successively releasing the Kirin 980 chipset and HiAI 2.0 platform, which allow more amazing AI apps to become possible.
In order to allow more people to enjoy the convenience of new technology, Huawei is continuing to use its AI technology to unleash human potential and create value for the disadvantaged.
To learn more about Track AI, please watch my interview with Dr. Victoria Pueyo, Pediatric Ophthalmologist
StorySign App
Huawei partnered with the nonprofit organization European Union for the Deaf, as well as Penguin and the animation giant Aardman to develop the StorySign app. StorySign uses Huawei's HiAI multilingual optical character recognition and file test correction technology to let hearing impaired children see real-time virtual sign language interpretation of the text on their android device. Not only will this help hearing impaired children to more effectively learn to read, but it will allow parents to naturally learn sign language, solving the problem of lack of mutual intelligibility.
Facing Emotions App
Huawei is developing the Facing Emotions app in cooperation with the Polish Association of the Blind, using AI technology to help the visually impaired "see" the expressions of their conversation partner. A HUAWEI Mate 20 Pro worn on the chest can instantaneously record the other person's expressions and use AI to analyze them, before reporting the expressions to the visually impaired user's earphones.
While technology can provide assistance to disadvantaged groups, for the majority of sufferers of treatable illnesses, early detection and prevention of these illnesses is still the key to improved quality of life. Meanwhile, the key to increasing the success rate of treatment is paying more attention to children's eyesight and discovering problems as early as possible.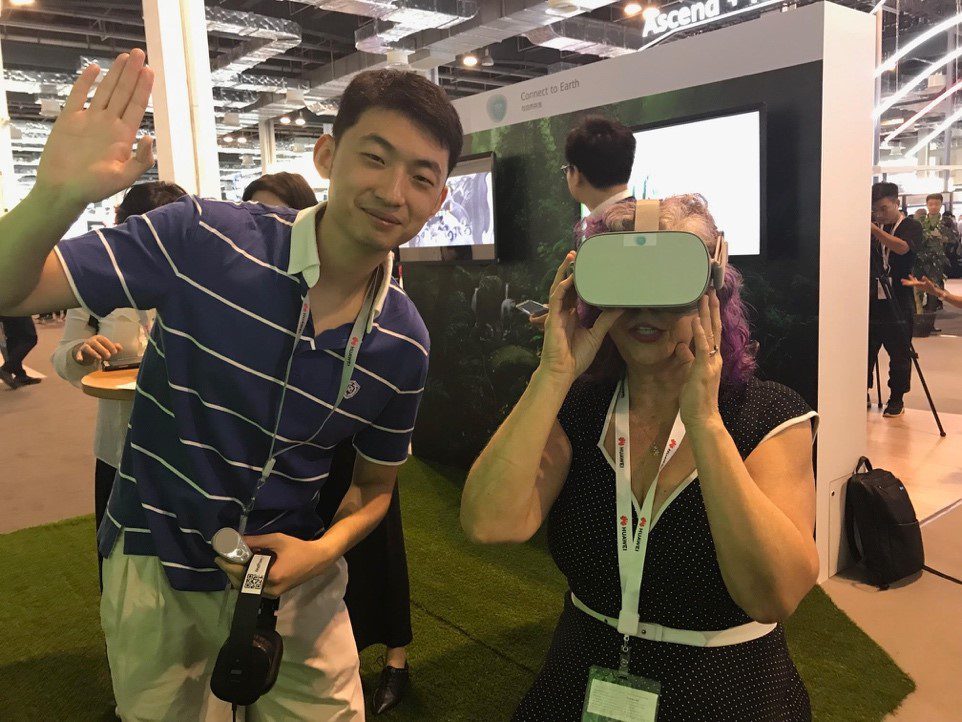 The world is experiencing disruption at so many levels that sometimes it is exhausting. The industry of disability inclusion and accessibility is also in the middle of disruption. Disruption can be painful, but it is necessary to have disruption in order to grow to the next level. The key to disruptive innovation that works is customers. Your goal is to help customers fall in love with your brand.
Corporate brands can foster this affection with inclusion and accessibility service innovations. These best practices help your team assure that all customers including persons with disabilities have the access they need. It begins at the pre-design stage and follows the entire design life cycle, with every process created, incorporating accessibility and disability inclusion into your policies, services, and products. These efforts support all customers, even the most demanding customers. It also allows team members to proactively innovate and solve problems before they surface.
All generations expect positive impacts, but the younger generations have vowed to only support brands that are making a positive difference in the world. They have clearly stated in various studies that they are willing to pay more money to do business with brands that have a positive social impact.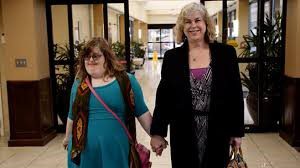 There are also growing expectations that brands have diverse workforces that include persons with disabilities. The workforce is changing, and so are employee values, thus, keeping employees satisfied has never been more important. Workers expect their employers to align business goals with positive social impact as part of their Corporate Social Responsibility (CSR), which should align with an impact agenda dedicated to the mission of the brand. The Nielsen June 2014 report "Doing Well by Doing Good"[2] showed that 67% of millennials want to work for a socially responsible brand.
Some companies have been in-tune with this trend, such as Deloitte (which has been doing a report on millennials for several years). The Deloitte 2015 Millennial Report impact that will help improve society. Interestingly, in its 2017 report, Deloitte numbers show that millennials are not as confident; many are apprehensive and seeking stability and opportunities in an uncertain world.
Remember, the world is a diverse place, and the more we include those who are different from us, the more society wins. What if a baby born with severe disabilities were the one to finally cure cancer or create the technology that allows society to unlock some wonder of the world?
Today's consumer believes in this possibility and knows that the assumption that persons with disabilities do not have dreams, hopes, and desires, including wanting to have significant accomplishments in their lives, is simply underestimating them. In fact, some find it insulting to assume a person's disabilities define their ability to meet their life goals and have impact.
Disability inclusion is an opportunity for every company to do both well and good for their business, employees, shareholders, and society. People with disabilities are a significant force in society, historically underappreciated, but thanks to new technology, they are an emerging global economic force. Like innovators finding an unmet need, companies and countries WILL discover the business potential of people with disabilities. Many already have.
I am hopeful that more global brands will join Huawei's efforts to make the world work better for everyone. It is time for all corporations to work towards making the world inclusive to all! 
To learn more about Huawei's TECH4ALL, TECH4GOOD and Digital Inclusion progress please visit: https://www.huawei.com/us/fully-connected-intelligent-world/digital-inclusion
---
[2] http://www.nielsen.com/content/dam/nielsenglobal/jp/docs/report/2014/Nielsen Global Corporate Social Responsibility Report – June 2014.pdf
---
[1] https://en.wikipedia.org/wiki/Sustainable_Development_Goals