When the World Health Organization declared the COVID19 as a pandemic; it felt like the world had taken a halt in most countries.  We all felt the impact and were sent home to stay safe.  The COVID19 pandemic has brought great uncertainties into our lives.
My name is Jasmin and I live in the Philippines.  I am proud to work with Ruh Global IMPACT, as a Social Media Coordinator.  As a person with visual impairment living in a developing country that is highly affected by COVID19; I've seen a lot of heartbreaking stories.  Sadly, a lot of it happened to the community of persons with disabilities which has become even more disenfranchised during these tough times.  Let's take a look at how the COVID19 pandemic has impacted the lives of persons with disabilities in different countries of the South East Asia region.
For this article, I have done some research, incorporated my own experiences, shared the things that I've seen in my own country.  I interviewed fellow PWDs from different ASEAN countries so the readers could have a feel into what's going on in these parts of the world.  I interviewed Erick Ng, a food vendor, and musician with visual impairment from Malaysia.  He has generously shared his experiences with me.  According to Erick, when the Malaysian government imposed a lockdown last March, a lot of people lost their income.
The PWD community in Malaysia has felt this blow because a lot of them work either as a masseur or play music for a living.  He shared that the government has provided them stipend during the lockdown amounting to 400 Ringgits or around 100 USD which wasn't enough to sustain their daily needs.  The whole lockdown period was a struggle for Erick because he had to stop working but it strengthened the spiritual aspect of his life.  He also said that despite the Malaysian government easing their lockdown since June; the income is still not back to what it was before the COVID19 pandemic.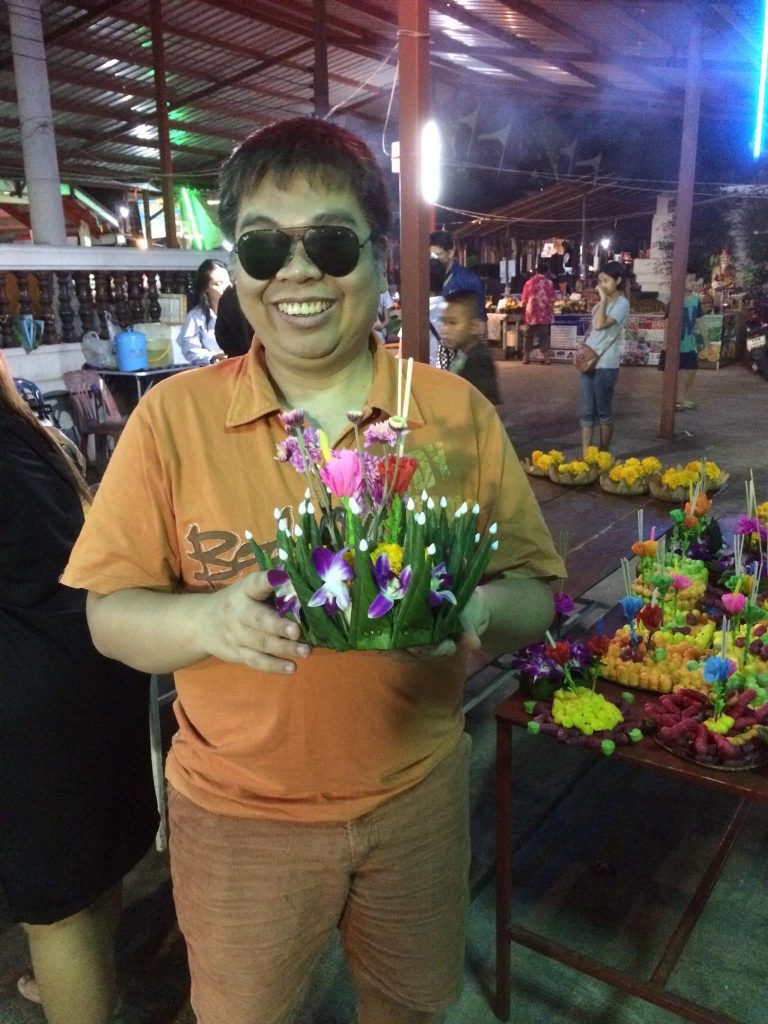 A good friend of mine, Songkran Soisaklang, is an IT Service Personnel with visual impairment for the Christian Foundation for the Blind in Thailand. He also shared his experiences regarding the COVID19. He said that the impact of the pandemic to the PWD sector has been hard because many of the persons with disabilities in Thailand are either masseurs or street buskers. The lockdown measures that have been put in place were hard for them as they were left with no income for months and there was very little support from the government.
The nonprofit organizations, including the organization he works for, also felt the struggle. According to him, there were lesser donations and sponsorships, so these organizations were forced to cut a percentage of their staff's salary to survive. Thailand is one of the countries who are winning their battle with COVID19 but the impact of it is still felt all over the country up to now.
Philippines, Indonesia, and Singapore are the countries that have the largest number of confirmed COVID19 cases in South East Asia. As expected, this has hit them hard economically. Singapore will enter a recession this year according to the Monetary Authority of Singapore. This is of course a scary time for persons with disabilities as they are often the ones left behind whenever countries enter into a recession. The community has already seen a decline in inclusive hiring during the pandemic.
Reena Rajasvari, a Singaporean who has visual impairment, wrote in her article for Straits Times that PWDs in Singapore have been struggling to find employment even before the pandemic. She said that most of them can only work as masseurs and now, even this option has disappeared. She also stated in her article that measures for social distancing make it harder for PWDs to go out in public and buy food and groceries or do essential stuff. The good news for the PWD community in Singapore is that the Minister for National Development and Minister-in-charge of Social Services Integration, Desmond Lee, ensures the PWD community that the government will continue to support the persons with disabilities in finding training opportunities and employment.
Indonesia has also felt the brunt of the virus for having more than 100,000 confirmed COVID19 cases. During the lockdown period, PWD activists have voiced their concerns about information not being made accessible for their community. Press conferences related to COVID19 don't have sign language interpreters and therefore made it impossible for the deaf community to get the information they need.
There is also a growing concern that persons with disabilities and chronically ill people are being given the lowest priority of medical care and are being allowed to die of COVID19 due to their preexisting conditions. One hospital has even turned away children with multiple disabilities and refused to care for them saying that the hospital doesn't have special staff that could provide care and assistance for them. People with mental illness living in institutional care are also being neglected and are being denied public information regarding the COVID19 because they are considered to be incapable of thinking for themselves. These are heartbreaking concerns and I hope that these are going to be addressed as Indonesia is slowly lifting lockdown restrictions and taking steps to recovery.
In my country, the Philippines, the government is having a difficult time in battling the pandemic. The country has just breached the 100,000 confirmed COVID19 cases on Sunday, August 2 and the health sector has requested a lockdown in the National Capital Region. The hospitals at the National Capital Region are near full capacity and health personnel are contracting the disease. Filipinos are struggling, especially in the PWD sector.
On March 16, 2020, the Philippine government started a 2-month enhanced community quarantine which prohibits everyone to go out of their house without a quarantine pass. A large population of visually impaired people are masseurs or musicians and lost their jobs. The government promised to provide persons with disabilities a financial aid amounting to 5000 – 8000 pesos or 100 – 160 USD. Many of them did not receive the aid. Those who did receive it, said that it was only going to sustain them for a very short while.
Social distancing measures are also put in place which made life harder for persons with disabilities. There was this one incident before the lockdown was set to take effect where a mom with visual impairment was refused entry into a supermarket. She was refused entry despite her explaining that she couldn't see and therefore needs assistance from her child. The guard even denied her request to do the grocery shopping for her and insisted that the 1-person rule must be imposed. The mom went home brokenhearted not just from the discrimination but because her child saw it done to her and there was nothing she could do about it.
Reading that supermarket incident made me even more wary to go out of the house. I have become even more dependent on my family in buying my necessities and I was even afraid to go to the clinic when I had a severe acid reflux attack. The pandemic hit me hard emotionally because of all the negative things I've seen happening in my country and because of greater limitations that have been placed upon me due to my disability. I was able to get through it because of my family's support. I am part of an amazing and caring team at Ruh Global IMPACT. The CEO, Debra Ruh, constantly checks on me and my family to be sure that I am okay during the lockdown. I know that my country has a long way to go when it comes to inclusion, and accessibility. I am hopeful that we will grow and change over time.
What these experiences show us is that we need more voices speaking for our community. We need the government to see that a huge population of their country shouldn't be ignored. That they need to include us in their decision making and that our needs, just like any other citizens should be considered during a crisis. I can only hope that the COVID19 pandemic has served as an eye opener for our governments to finally see how important it is to include us because persons with disabilities matter. Our rights and lives matter just like every other person in the world.