When two persons take the big leap into matrimony, they vow to love each other for better or worse, in sickness or health. Those vows may be more powerful when one or both marriage partners have disabilities. Although their disabilities can present additional challenges to a marriage, they can enrich it greatly as well.
According to the American Community Survey (ACS), 41% of persons with disabilities get married, compared to 71% of individuals without disabilities. Though discouraging, the statistic is not surprising. The former may not tie the knot because they may lose benefits if they do, or because they don't earn enough. Another factor is if two persons who are disabled become husband and wife, their personal and housekeeping needs would double. If finding reliable, caring attendants is difficult for one person; locating personal assistance for two can be almost impossible.
Besides financial and logistical obstacles, social factors may prevent the marital union of individuals with mental or physical impairments. For example, families may have misgivings about the marriage of their disabled children. How can they provide for each other? How can they make love? What if they have kids? Is my daughter [son] settling for someone else with disabilities? Despite these financial and social barriers, persons with disabilities can have successful marriages.
Take David and Kate Chapple. Both have cerebral palsy and have caregivers assist them with their personal care needs. They met the Pittsburgh Employment Conference (PEC) for augmentative communicators in 1996. When their eyes met, it was love at first sight. They both knew that they were meant for each other. Unfortunately, Kate was married at the time to a man without disabilities, so David couldn't approach her. Yet, their love was destined to happen. Eleven years later, Kate sent David a Facebook message saying she was single and gave him her number. At the next PEC, they went out on their first date.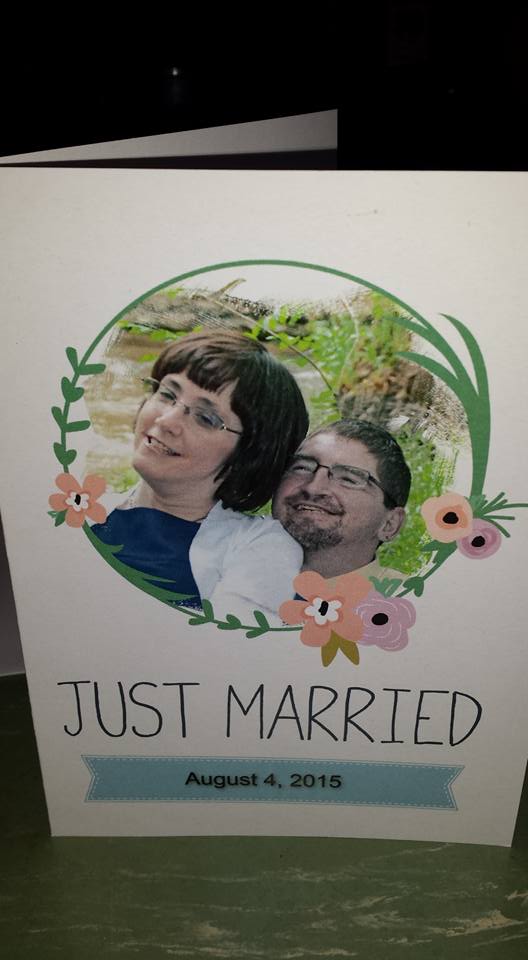 Since the couple had known each other for fifteen years, the decision to marry was easy. However, they feared they'd lose Medicaid. According to government insurance, couples can't earn more than $22,000 per year, a definite challenge for persons with disabilities who want to marry. The government gives us generous choices: we can survive decently being single or be impoverished in matrimony. So David and Kate had a "commitment ceremony" in 2011 to vow their love publicly. Yet, they continued to investigate if they could get married legally without losing Medicaid. Thanks to a lawyer's assistance, they discovered they could if their benefits were identical. In August 2015, they became husband and wife.
As with any other married couple, David and Kate have their good and bad times. The only difference is they require caregivers, not only to assist with their personal care, like bathing and toileting; they also help the couple with intimacy positioning. As you can imagine, asking a personal care attendant (PCA) to position them for lovemaking can be awkward. They have to know a caregiver long time before such a request can be made. Of course, once the caregiver positions David and Kate, she leaves. Other times when caregivers give the couple privacy are when they go to the movie or take a stroll in the park. Sometimes David or Kate have to remind their PCA's politely to leave them alone, especially when they discuss personal matters or argue.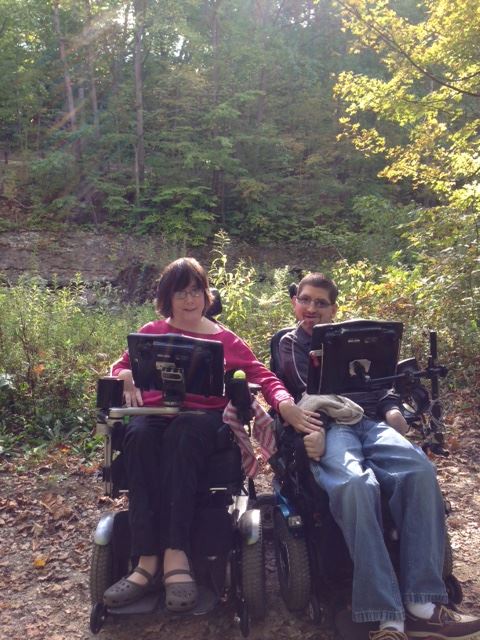 On June 1, David and Kate will celebrate their 8th year anniversary. That's longer than many couples last nowadays. Their challenges haven't affected their love for each other. In fact, their love has strengthened. Married couples without disabilities can learn from them.